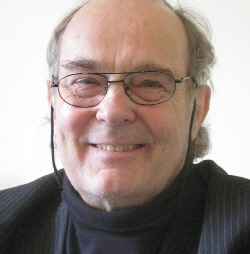 Peter writes:
Are you are looking for someone who will listen to you, maybe your sadness, maybe your confusion, maybe just a sense that life has become meaningless? You will probably want someone who will listen first, who won't tell you what to think and feel, who will not only listen but will hear you and the burden of your distress about your life, maybe how depressing life can be; someone who will hear how hard it is for you to live in your family, to live in the relationship you have, live without the relationship you had, with or without the job you had, live with the boss you have, work with the colleagues you have. Maybe you know you want a counsellor and the resources that counselling can offer you. Maybe you know you want someone who is a psychotherapist, someone who is qualified and experienced in psychotherapy. Maybe you have heard about analysis, or you know someone who has experienced analysis and told you how beneficial and helpful it has been to them. Maybe they have told you how they have been able to leave behind the distress with which they started out and have begun to blossom in their work or they have found their true calling. Maybe you just want to deepen your self understanding, to make more sense of your dreams or of the apparently crazy ideas which seem to come to you.
Being that kind of listener is what I am. Trained a while ago as a counsellor and to engage in short and longer term counselling; trained in psychotherapy and short term and longer term psychotherapy; trained as a Jungian analyst and aware of the hidden potential in each person, often unconscious and not yet accessed, but potentially discoverable through the analytic process; particularly in Jung's terms, where the present distress is understood as the key to future development; also trained in supervision of such work and therefore a resource for practitioners in these fields. Listening to who you are and your present dissatisfaction can tell us about your life and its direction – that is what I do.
If something like this is what you might want then I shall be very happy to hear from you. You will find my contact details through this link. When I hear from you we can arrange an initial meeting and see whether this might be for you.
While I live and work in the country at Colgate, I am within reasonably easy reach by car of Burgess Hill, Crawley, Cuckfield, Gatwick, Haywards Heath, Horsham, Redhill, Reigate, and places further away if you want to see someone outside your area.
Counsellor, psychotherapist, analyst – I am all of these – and offering counselling, psychotherapy and analysis – as well as supervision in these.
Initially trained as a counsellor with the Marriage Guidance Council, now called Relate. Employed as an advisor in education for pastoral care and counselling in East and West Sussex within the Anglican church. Trained in analysis by the Society for Analytical Psychology (SAP) of which I am a Professional Member. Trained as a supervisor by the SAP. Registered with the British Psychoanalytic Council (BPC) and subscribing to their ethical code. I am also a member of the International Association for Analytical Psychology (Jungian psychology), Psychotherapy Sussex and Jungian Therapy Sussex. All that expresses something of my background – and in addition the years of experience with people like you (and unlike you) who are distressed in a variety of ways.
Peter can be contacted at:
Ashworth
10 Collingwood Road
Horsham
RH12 2QW


Telephone: 01403 264818
Email: pha2000@wma2005.plus.com